Studying cognitive, behavioral, and motor function within the pig model evaluating recovery in the traumatic brain injury model and the effects of transplanted neural stem cells.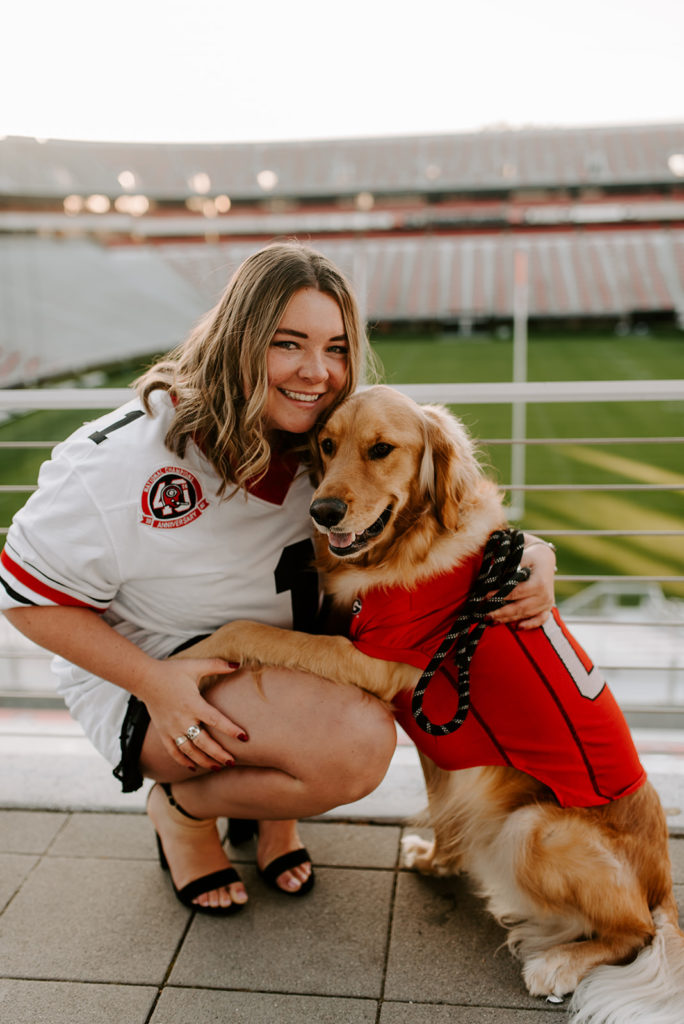 Sarah is a Ph.D. student in the Neuroscience Program under Dr. Kylee Duberstein and Dr. Franklin West. Sarah will be focusing on Cognitive, Behavioral, and Motor Function utilizing the translational pig model to evaluate recovery from traumatic brain injury. She will also be evaluating novel therapeutics including neural stem cells and neural stem cell derived extracellular vesicles.
Sarah graduated from the University of Georgia in May, 2021 with a BSA in Biological Science with a double minor in Animal Science and Biology.
When Sarah is not in the lab, she can typically be found hiking or swimming alongside her two-year-old golden retriever, Wellington.